Combining the nation's best data with the industry's best data solutions
Win customers & beat your competition with Deep Sync's
data expertise & best-in-class solutions.
Reaching Your Audience Gets Trickier by the Day
Lucky for you, we have a solution for your data & marketing challenges
Activate the same audience across all channels for true omnichannel marketing.
Utilize comprehensive data cleansing & enrichment solutions to engage fully with customers.
Get a 360° Customer View for enhanced engagement, loyalty, and higher lifetime value.
Replace the 3p cookie with accurate, high-quality 3p data for far-superior digital targeting.
Enable personalization & predictive analytics for perfectly optimized campaigns.
Power the Customer Journey from Acquisition to Evangelism
Identify new audiences with our privacy-first datasets and easy-to-activate solutions.
Better engage your current customers with data hygiene, enrichment, and analytics.
Get a Deeper View of Your Customers with the Deep Sync Identity Graph
Deep Sync provides the most accurate, complete picture of your customers via our comprehensive data spine.
Our Platform
Power your Social & Programmatic Campaigns with Better Audience Data
Deep Sync One provides easy, intuitive access to quality third-party audience data for supercharged social and digital campaigns. Marketers, agencies, and small businesses alike use Deep Sync One to activate their target audiences online.
Marketplace Integrations
Get connected with the most powerful marketplaces, including LiveRamp and Oracle, through our platform.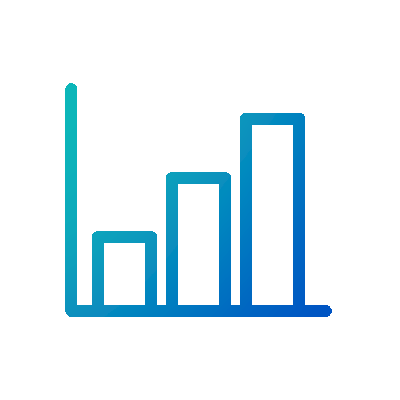 100s of Data Providers With Thousands of Segments
Gain access to 200,000+ audience segments or build your own custom audiences.
One Easy-to-Use Platform
Discover how easy the Deep Sync One platform makes finding your perfect audiences. No subscription fees – pay only for the data you use!
Make Deep Sync Your Data Partner
Accurate
Be confident that your customer data is up-to-date and ready to provide actionable insights.
Privacy-First
Trust that our best-in-class, third-party audiences are clean and privacy compliant.
Best-In-Class
Leverage our comprehensive datasets for improved targeting and customer data enrichment.
Precise
Rely on our meticulous data management practices for the highest-quality, most accurate audiences.
our Partners
Working Only With The Best
our visionaries
The Leadership Team
Pieter De Temmerman
CEO, Board Member
Pieter drives Deep Sync's operational excellence as CEO.
For more than 17 years, Pieter has worked on big data solutions in e-commerce and digital marketing. Pieter has a successful track record of building and managing cross-functional teams that hit and exceed targets. His previous experience includes four years at LiveRamp as its COO of B2B and Advisor to Dun & Bradstreet and PushSpring.

Pieter has an innate ability to drive businesses forward and can seamlessly cross boundaries between sales, business development, account management, marketing, product development, and engineering organizations. Pieter regularly speaks at conferences and with industry analysts on topics relating to data usage in offline and online marketing.
Phil Sabin
CFO
As a multi-faceted CFO, Phil leads Deep Sync's Finance, People & Culture, Marketing, and Sales Operations teams.

Phil brings more than 25 years of extensive financial management experience in the technology industry, including roles with Amazon, Moz, and BlueKai.

Phil has worked with multiple data-driven, early-stage technology companies, financially managing them to accelerated growth and in several cases, acquisition. He has deep experience with Big Data, Artificial Intelligence, Machine Learning, Marketing Analytics, and Internet Marketing.
Grant Ries
Board Member
As Board Member, Grant shapes Deep Sync's strategic vision and its Go-to-Market initiatives.

Grant brings a wealth of industry knowledge and expertise. His previous experience includes time at LiveRamp, where he oversaw the industry's leading data marketplace, in addition to LiveRamp's TV and B2B businesses. He joined LiveRamp via the acquisition of Pacific Data Partners, a company he co-founded, and a leading digital advertising B2B data marketplace.

Prior to that, Grant cofounded and served as Board Member and CRO of BlueKai, the creator of the world's largest consumer data marketplace and Data Management Platform. When Oracle acquired BlueKai in 2014, Grant co-launched its first global business unit, the Oracle Data Cloud, and served as its Vice President. Grant is an active angel investor and has provided advisory and operating support for his various investments in the technology sector for more than 15 years.
"Deep Sync has been a true partner and strategic partner for many years as both working with our data, as well as a provider of key target audiences and datasets. Whether it's for online or offline campaigns, Deep Sync has been critical to our business success."
– Jim Sweeney, CEO, Welcome Home Target Marketing LLC
"We work with Deep Sync on a weekly basis. Aside from their data being accurate and responsive, their customer service is excellent. They are prompt in their communication and we could not ask for a better partner"
-Bryan Rich, Owner, FastMail Direct
"In the world of direct marketing, trustworthy partners are paramount. I have worked with the good folks of Deep Sync for more than three decades. I trust the data, I trust the taxi-tested-tough processes, and I trust the experienced folks that make it all work together for a consistent successful result."
-S. Mayes, Owner, Spirit Direct Marketing Services
Deep Data Expertise. Integrated Solutions.
Reach new audiences with our privacy-first datasets and best-in-class data solutions.