We Put the Data in Data-Driven.
Do more
with your customer data.
Turn Your Customer Data Into Your Competitive Advantage
Your first-party data is the key to improving your overall marketing performance. Deep Sync has the tools, skillset, and know-how to activate your customer data for improved targeting, enhanced customer engagement, strategic positioning, and improved marketing ROI. 
We work alongside in-house teams and agencies of record for some of the nation's top brands. How can we help you?
Actionable Strategies
Your customer data tells a story. Let us uncover it using our data expertise and our deep knowledge of customer analytics.
Improved Marketing ROI
Stop relying on instinct. We help brands leverage data to make smarter decisions, reduce spend, reach the right audiences, and improve metrics.
We Do the Heavy Lifting
Place the burden of data science and research on us. As an extension of your team, we'll uncover hidden insights that will empower you to make the best marketing decisions.
Deep Sync's
Data Solutions
Customer Profiling & Analytics
The minute your first-party data enters your CRM or database, it's already out of date. We can help you keep it accurate and actionable.
Data hygiene and suppression services cleanse errors and irregularities, standardize addresses, flag undesirable profiles, and improve overall usability.
Available Services
Deep Sync's Data Quality Improvement service and Data Quality Report, available in the Snowflake Marketplace

CASS™ System

DSF2®

LACSLINK®

NCOALINK®

Bankruptcy Suppression

Deceased Suppression

Do Not Call/Do Not Mail Suppression

Prison Suppression

Email Address Verification
Get insights into your current customers' behaviors, needs, and wants through the addition of valuable data attributes and contact details.
Use this information to deepen your customer relationships through effective personalization.
Available services:
Contact Details (personal and professional)

Demographics

Firmographics

Financial Attributes

Geo-Coding

Lifestyle Data and Interests

Life Events

Property Data

Transactional Data and Buying Activities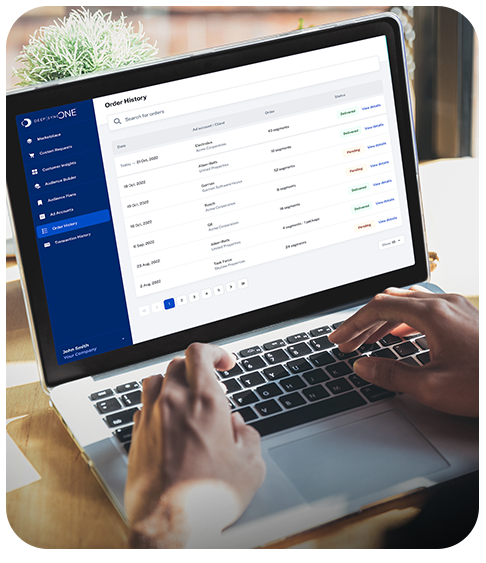 Meet your marketing goals by using our modeling service to analyze patterns and isolate key segments.
Whether you seek lookalike audiences or predictive models, our combination of data science and industry-leading datasets is exactly what you need.
Available services:
Demographic profiles and lookalike audiences

Custom models

Customer insights, and more on Deep Sync One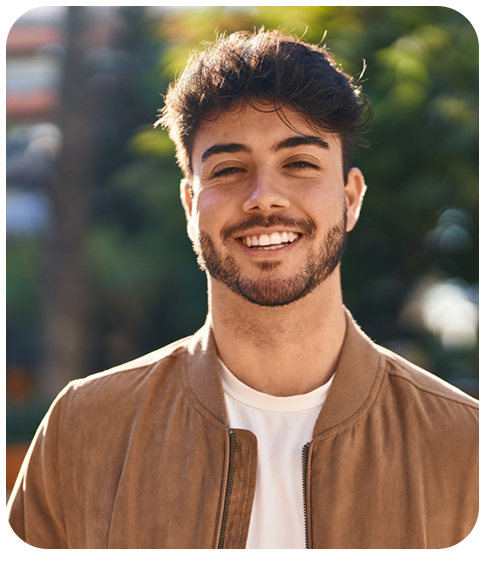 Transform fragmented data collected across multiple sources into a single customer view with our identity resolution service.
Advanced algorithms leverage our exclusive identity graph to link disparate data to a persistent ID, providing an actionable single customer view.
Use identity resolution to:
Identify and remove duplicate records with persistent individual and household IDs

Normalize and verify postal addresses

Update addresses when an individual has moved

Add addresses when not present

Add additional contact points, including email addresses and telephone numbers
Unlock the power of your data in a cloud-based, privacy-safe environment.
Deep Sync offers several easy-to-access, enterprise-level apps, solutions, and downloadable datasets in leading cloud environments, including Snowflake.
Address Validation & Correction
Normalize and correct addresses with Deep Sync's Address Validation and Correction, a hygiene service powered by more than 30 years of postal data.
First-Party Data Enhancement
Develop a deeper understanding of your current customers' behaviors, needs, and wants through the addition of valuable data attributes and contact information with our first-party data enhancement solution.
Utilize Deep Sync's Data Quality Report to transform fragmented data into individual-level records with persistent IDs for a complete view of your customers.
Improve your audience activation, market analysis, and segmentation initiatives with free ZIP-level data through our downloadable datasets, available today in Snowflake.